End user Training In Monaco
So you've bought new enterprise software to streamline work or enhance productivity. You're eager to roll it out, but theirs is a problem. No one knows the practicalities or how it works. That's a common script with many SMEs. So much goes into buying and implementing new software, yet the crucial aspect of training is forgotten. Unless your employees receive proper training, you won't reap the full benefits of new enterprise-grade software.
Why end user training matters
Research shows that firms that spend less than 3% of enterprise software projects on regular end-user training are three times more likely to fall short of their business goals than firms which spend 17% or more. And every hour of effective training results in five hour time saving.
With focused end-user training, your employee can attain a higher skill level in the fraction of the time they'd spend self-help or DIY, resulting in a savvy user who delivers value to customers at every level.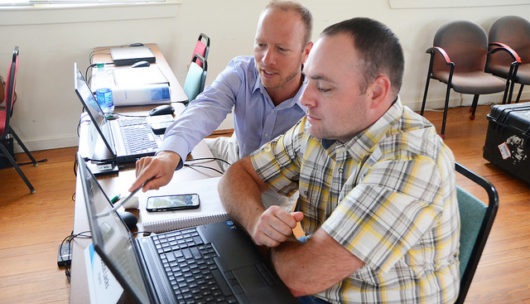 Benefits of End User Training in Monaco
At ICT Partners, we believe training is important to successful software usage. When your members of staff are trained on the fundamentals of new software and how to navigate a user-interface, they're able to work fast and smart.
Reduced errors– training imparts your workforce with a greater understanding of the software, which helps them reduce mistakes and errors while going on about their work.
Increased productivity – Training sessions empower your employees to work faster and smarter. Moving forward, they'll spend less time troubleshooting and use software efficiently to solve problems or render services.
Better ROI – User training helps narrow performance, giving employees the know-how to use software quickly. They'll spend less time revisiting manuals and focus on work that generates revenue.
Reasons to Train With Us...
Flexible Training
Take advantage of our flexible end-user training to arrange training sessions for your employees on-site or offsite. Decide how long training runs, where it will happen, and how it will take place. Design training around your staff schedule to minimize disruption.
Training options
Select a delivery method that suits your individual and group learning objectives in Monaco. Whether its hands-on PC training with a certified instructor or seminar style with a speaker or manual-based training, we've got you covered.
Training documentation
Employees unable to attend training? Want to refresh your memory? Don't worry. We'll provide customized and detailed documentation for absent employees, including future hires.
Start training end users
Equip your employees and end users with the skills and know-how to operate and manage all your enterprise-level software.