IT Help Desk
Fast helpdesk support (remote and onsite) that ensures your IT is running smoothly 24/7.
Your IT help desk is the "cog in a wheel" of your business. When it's efficient and responsive, customers and employees are happy, and operations flow smoothly. But that's not always the case. Sometimes, helpdesk can't respond to internal issues promptly because they either use outdated tools or don't follow SOPs (standard operating procedures).
Why not leave all the recurring and annoying support issues to skilled help desk experts in Monaco? The IT help desk team at ICT Partners can take care of all support-related questions and requests during normal work hours, lifting the burden off the shoulders of your IT personnel, so they can focus on the most critical aspects of your IT.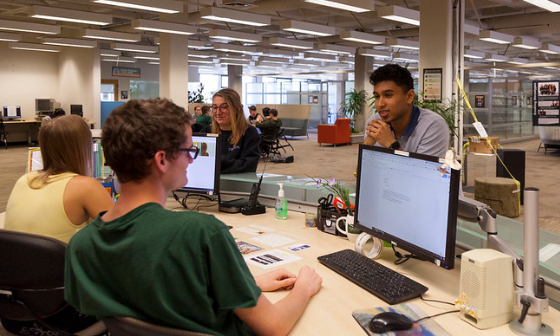 100% MC Help Desk Based in Monaco
As the go-to-guy for IT, you may not always have the time to respond to repetitive questions about email issues, slow computers, erratic internet connections, or how to access certain programs. That's where we help…
You hire us to offer support and well do that- not frustrate your staff and customers. By working with us, you add value to in-house support, reduce overhead costs, and ensure  employees and customers seeking answers get timely help.
Submit requests by email, telephone,  or our dedicated support portal and ICT Partner's team will take up your user issues, remote access, and device issues straight away ensuring you get timely help. Support is delivered by skilled tier one and tier two technicians, who are available to handle your requests and issues 24/7.
Within minutes, a help desk personnel can resolve your Tier 1 issues – mostly desktop and hardware problems – over the phone or via GoTo Assist (a remote connection software). Password resets, software configuration general troubleshooting, connectivity, and virus issues – bring them on we'll fix them.
Problems that need an Analyst/Engineer are resolved by Tier 2 support. In this case, a technician creates a ticket then support scheduled. You will get a follow up ticket to ensure the issue has been fully resolved.
Benefits of IT Help Desk Services in Monaco
Don't let an ineffective in-house support team slow down business and leave you with disgruntled staff or customers.
Improve helpdesk performance
Outsource your IT helpdesk to ICT Partners and remove the complexities and costs associated with running in-house support desk. Delays will be a thing of the past.
ITIL V3 Certified Engineers
Gain vital access to ITIL-trained three-tiered support team with expertise and experience covering every facet of your systems and business networks.
Simplified IT support
Remove the complexity and costs associated with managing internal service desk resources and gain access to a three-tiered support team.
Minimise downtime
Don't keep employees and customers waiting to get help. Your IT service desk responds to requests swiftly and solves IT problems quickly, minimising downtime.
Let's revamp your helpdesk
Struggling with existing service desk or self-service end-user adoption? Using obsolete or complicated service desk tool? Lacking integrated knowledge tools? You're probably a good candidate for our IT help desk.