Microsoft Office 365
Get the most out of your subscription, drive collaboration, and boost productivity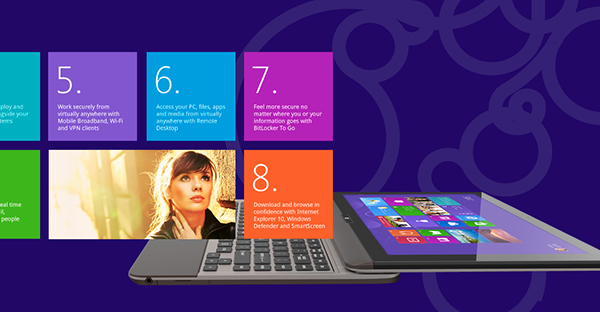 Complete Office in the Cloud. That's how we view Office 365. More than just Word, Excel, and Outlook email, Office 365 is a powerful cloud-based productivity suite that lets you access all your office apps on the go.
It's loaded with collaborative tools  such as Skype Business, Microsoft Teams, and other tools that spur business growth.  Whether at home, in the office, or on the road, your employees can work at their own convenience and remain productive.
Here is the best part. You won't need to make ongoing IT hardware investments or replacements for Microsoft Office 365, Surrey.
Why Switch to Office 365?
Ditch your locally hosted Office apps and start using the cloud-based Office 365. Here's how you stand to gain:
Scale up or down fast
You can easily upgrade or downgrade capabilities depending on your needs without disrupting work or changing tools. Office 365 offers you the flexibility to scale your business to match its growth. You can mix and match apps to create a user-centered solution, add or remove users, acquire more storage space.  There's so much you can do!
Low and predictable costs
Pay for what you need ONLY and access all your MS Office files and work emails conveniently anytime from your desktop or tablet anywhere. Choose between a full year subscription and a rolling month-to-month plan. Per user subscription ensures you not only control the costs, but keep it predictable. No CAPEX is required.
In-built security features
Anti-virus and anti-spam technologies are integrated into Office 365. So, you don't have to worry about phishing, spam, and other forms of cyber threats. Multi-factor authentication adds a second layer of protection while mobile device management helps you control access to critical data via company-issued smartphones.
Maximum availability
Built from the ground up, Office 365 is very reliable. Your workforce can access all your cloud-based Microsoft Office apps 24/7. Subscriptions are financially backed with a guaranteed 99% uptime SLA (service level agreements), which means your investment is safe.
Work from anywhere
Staying productive means working on the move. With Office 365, you can take your business wherever you go. Your employees can work collaboratively , easily share files and documents in real time from virtually any device, while enjoying the familiarity of Office apps.
Always up to date
Since Office 365 is hosted in the cloud, it's always up to date. You'll get access to the latest apps at no extra costs. Microsoft continually adds new features, carries out upgrades, and rolls out updates. Compatibility issues won't arise as staff will use the same version.
Start your digital transformation
Switching from locally hosted Microsoft Suite to Office 365 need not be complex or a time-consuming process. Get in touch and we'll handle the process. Whether it's free initial advice, or set up or user training and support, or migration, we're ready to support you through the journey.
Initial meeting
to understand your problems and to listen to what your workforce needs before we offer a solution
Choose a plan
that suits your business. We can help you compare plans to ensure you're getting value for money
Onboard
Set you up and integrate Office 365 to existing IT infrastructure. We guarantee a trouble-free roll-out
Ongoing support
is available to resolve integration or other issues during office work hours
We're here to help
Transition into Office 365 today. You'll never worry again about reliability issues or disruptive software upgrades.