VoIP Telephony Services
Leverage the power & flexibility of hosted VOIP systems to enhance business communication and staff mobility.
Imagine being able to create a unified communication system that's cheaper, reliable, and highly scalable than your conventional telephone line. VoIP is the way to go.
With the end of analogue telephone systems in sight, time is up for you to take your entire business communication to the realm of IP voice.VoIP telephony can help you overcome the limited capabilities of your traditional PABX system and high monthly phone bills associated with it.
Users can make calls remotely provided they have access to an Internet connection making VoIP the superior alternative to the costly and often cumbersome conventional PBX systems.
The best part is calls between your VoIP handsets are 100% free!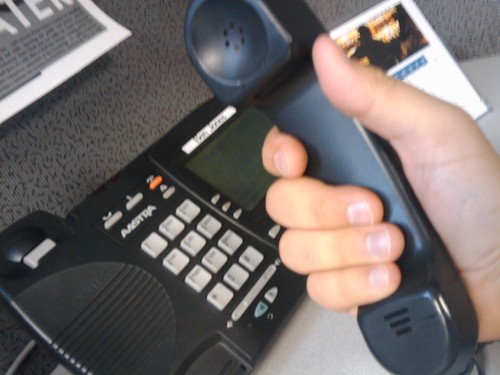 Business Inspired and Technology-driven VoIP
Think about Hosted VoIP as an application rather than a separate equipment.  VoIP delivers a virtualized experience and makes it possible for you to make distributed calls. Set up VoIP, associate a user with a phone number, and you're good to go!
Not sure what telephony solution works for your business? Don't worry, our VoIP experts will help you find the right solution and deploy it the way you want. We understand every business has different communication needs and requirements. Whatever your requirements are in Monaco, ICT Partners can tailor a solution that matches your need.
Specify what you want and they will install, and configure a unified communications solution for your fast-growing business. You'll get all the functionality of traditional telephony, but with greater flexibility and at lower costs. We guarantee reliable connections and superior voice quality.
Auto-Attendant
Advanced call groups
3-way conferencing
Custom greeting
Advanced call forwarding
Call recording
Call analysis reporting
Enjoy the Many Benefits of Hosted VoIP for Business
Highly scalable
Scale up effortlessly to match the growing communication needs of your business in Monaco. Acquire more VoIP handsets as and when you want and quickly add new numbers and users to your VoIP telephony network.
Very Economical
Make low costs calls 24/7 without investing in expensive hardware or worrying about the high costs associated with maintaining traditional PABX lines. VoIP packages are available at various price points – tailored to suit every conceivable need and budget.
Easy setup/configuration
Setup caller groups, speed dials, and calling routing easily and add extensions on the go. With the self-service option, you have the freedom to build and setup a personalized VoIP system for your business.
Fantastic voice quality
Enjoy sharp and clear voice quality over a robust internet whenever you make or receive calls through your VoIP telephone system. Let callers get the message "loud and clear" with the first call.
Highly portable
Migrate phone numbers from your current telephone service provider to hosted VoIP anytime. Your staff get to transfer calls to co-workers even when they are out of office. Clients won't have to wait or call multiple times to get help.
Greater staff mobility
Free your staff to communicate the way they need, where they are, and on the device they want to use. Staff can easily access the business phone system remotely via a softphone. All they need is broadband connection.
Feature-rich telephony
Simplify and enrich your communication with an array of nifty features. For a richer experience, send voicemail to email, forward calls and control your phone system via virtual PBX and much more.
Easy Conferencing
Calls made through VoIP are delivered via a converged data network instead of fixed phone lines, making it easy for you to create and participate in conference calls without paying for multiple callers.
Request Free VoIP Consultation
Get VoIP for your business and pair it with devices using one virtual number to create a hands-free telephony that fits your business.