Wireless Deployment and Management Monaco
Why settle for consumer level Wi-Fi when you have the option of high performance enterprise-level Wi-Fi?
Your wireless network is an important element of your IT-driven business. When it's efficient and secure, your business will operate smoothly and staff deliver services promptly.
If your Wi-Fi is causing your problems, you're probably not using the right infrastructure or the latest technologies. At ICT Partners, we can help you leverage the power of Wireless networks to drive up productivity and profits.
We'll first assess your needs, application, and business environment then recommend a wireless enterprise solution that will support your business operation now and in the future.
Our robust Wi-Fi solutions are designed for enterprise-level businesses that want super-fast and high-density wireless networking solutions for high-density spaces.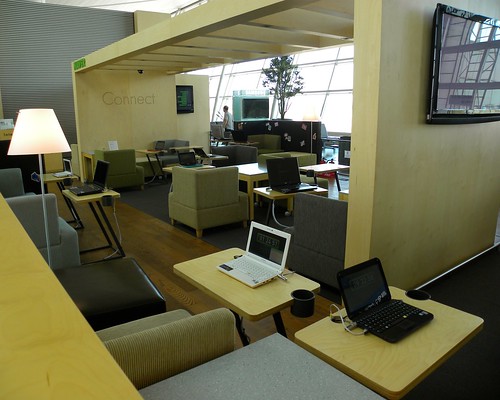 Create Smarter Working Spaces with Enterprise-grade Wi-Fi
Want to keep your employees connected and operations running? Get business grade Wi-Fi minus all the hassles associated with consumer Wi-Fi. It's Scalable, Fast, and Secure!
Stress Free Managed Wi-Fi
Whether you have existing WLAN or thinking of setting up one, our managed wireless network solutions will take away the hassle of managing your network. Wi-Fi experts are on hand to help with design, configuration, deployment, management, and troubleshooting.
Greater Mobility
Our Wireless network experts design and deploy a WLAN or Wi-Fi solution that covers every area of your premise, providing greater flexibility and mobility for your staff. This enables your employees to use their apps wherever they're onsite.
Simplified Access Management
Get a secure and user-friendly dashboard that lets you administer your wireless network access on your favorite devices. Onboard BYOD devices quickly, connect guests with self-provisioned access quickly, tackle IPs, and audit user access conveniently.
Increased Agility
A super flexible and adaptive WLAN that supports hot desking or huddling when your teams are collaborating on projects. In addition, you retain the freedom to move staff and equipment in response to changing business needs.
Why ICT Partners for Wireless Networking
With a growing demand for IT departments to add new functionality through diverse applications and to offer a more interactive working space, the pressure on the business network can become unmanageable. That's where we come in. We have a long history of designing, deployment, optimizing, and management of enterprise-grade networks.  We manage some of the most critical WLAN infrastructure for small and medium businesses in Monaco.
Because of our experience, you can rely on us to transform your Wi-Fi into a powerful resource. All our wireless networking professionals have expert-level training and a range of accreditations, enabling them to work on any vendor technology. Covering both physical and virtualized software solutions, we can design, deploy, and manage your network in adherence to the best industry practices. Tap into our broad experience in wireless networking and get a network that's tailored to suit your needs!
Looking to set up business Wi-Fi?
Get all the advice, insight, and technical support you need to implement the right wireless solutions plus updates without putting a strain on your IT resources.  With us, you'll be able to implement the right solutions for your business.
We help SMEs deploy advanced Wi-Fi and WLAN capabilities on their premises:
Full wireless LAN survey
Wireless site Planning & design
Wireless access points
Network security
Proactive network monitoring
Network visibility & analytics
Guest wireless access
Using old wireless networking solutions? No Problem. If you have existing Wi-Fi, we'll assess the hardware, software, network design, and coverage and make solid recommendations.
Request a Free Consultation